the place for plants in North Cork
Carmel's Garden Centre
A local institution in Kilworth, County Cork, with an eye-catching selection of plants and gardening accessories all year round.
Contact us
Call 025 27276
to check opening hours and for general advice.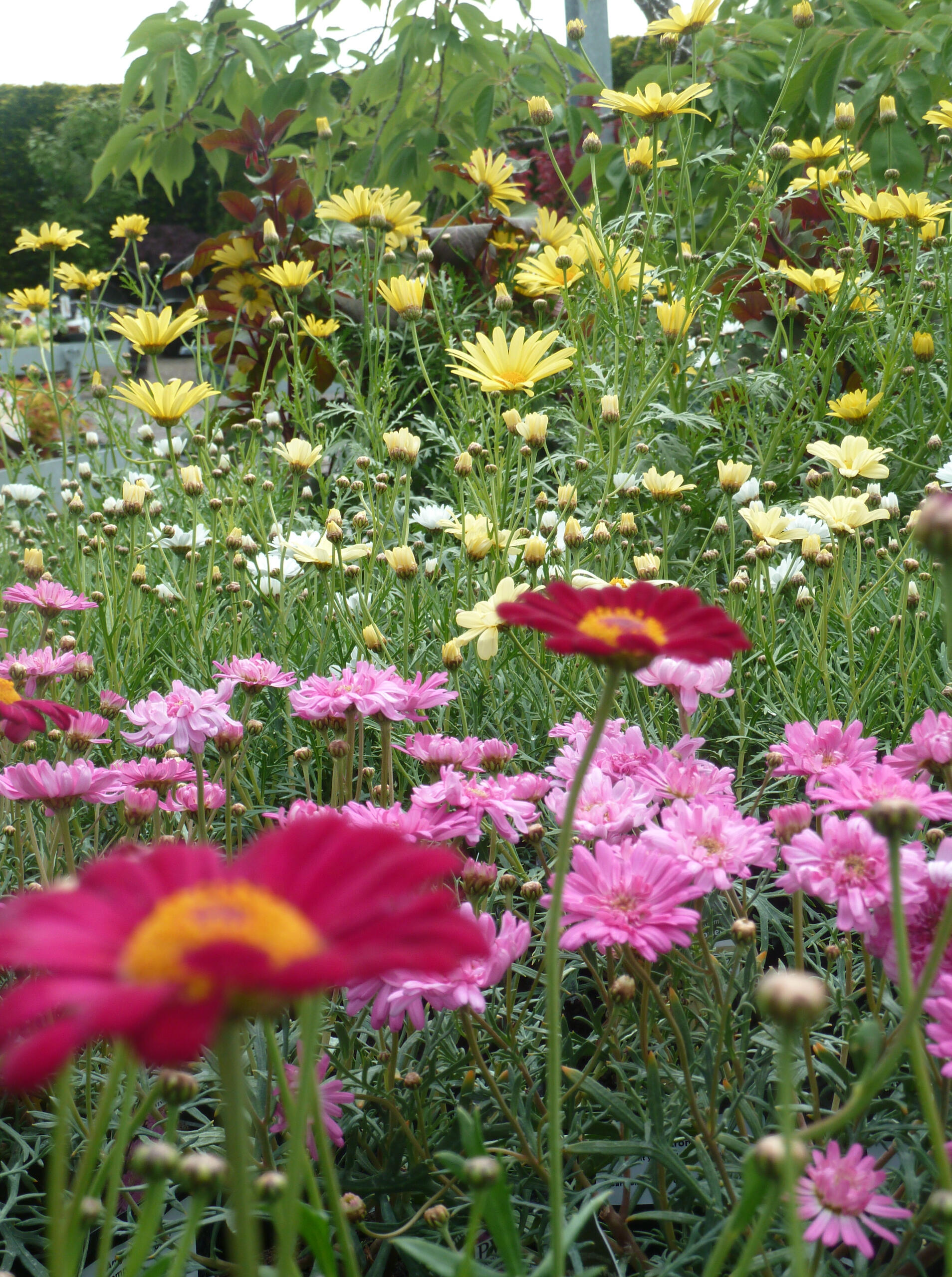 PAY US A VISIT
Directions
We're not hard to find,
just north of Fermoy and a couple of hundred yards from the old Dublin-Cork road, the R639.The map should explain everything, but please give us a call on 025 27276 if you need personalised directions!
outside the shop
Plants and shrubs
A splash of colour is what most people want to see in their garden, lifting the dull days and making time spent outside on the sunny ones even more enjoyable. Plants and shrubs from Carmel's offer something for every gardener all year round.
Whether you're looking for flamboyant annuals for containers, hanging baskets and bedding, or prefer watching herbaceous schemes develop through the season and from year to year, Carmel's selection of plants varies from week to week, keeping pace with the seasons and offering eye-catching colours in every shade and shape.Even the smallest garden can be given structure and colour with the right choice of shrubs. Springtime favourites such as forsythia and lilac, Mexican orange blossom – Choisya – and the newest varieties of buddleia, the 'butterfly bush' offer plenty of interest through summer and autumn. Strategically placed scented viburnums and sarcococca, the Christmas box, are sure to lift the spirits in the shorter days of winter and help to define space until the new growing season bursts into life.
OUTSIDE THE SHOP
Trees and Hedging
Trees and hedging provide the framework of a garden, and it's important to make the right choice before you start digging.
Carmel's offers a variety of ornamental and fruit trees, and friendly advice means that it's easy to find the perfect specimen whether you're looking for a single show-stopper or are planning to start a mini-forest.Hedging is always in demand as a durable and living alternative to fencing, providing privacy and structure in exchange for just a few hours of maintenance during the year. From popular favourites like beech and laurel to more exotic alternatives such as Photinia 'Red Robin' or the night-scented evergreen Pittosporum, there's a wide range to choose from. In season, give your hedge the best possible start and economize too by planting young bare-rooted plants – they'll grow faster and stronger than plants from pots if you prepare the ground well and give them a little protection on exposed sites.ALSO OUTSIDE THE SHOP:
• Pots and Hanging Baskets
• Compost and Decorative Stone
INSIDE THE SHOP
Bulbs and seeds
Every garden has room for bulbs and seeds, whether it's a fragrant display of colourful daffodils, hyacinths or tulips in spring, or delicious vegetables that you have grown yourself, the thrill of seeing your patience rewarded in flowers and fresh produce is hard to beat. Carmel's stock of top-quality bulbs and seeds keeps pace with the seasons so that you can sow and plant at just the right time for the best results.Even flat-dwellers can build up their green fingers with a pot on a windowsill or a balcony, and enjoy some seasonal colour and scent or a succession of herbs and salads.Whether it's seed potatoes, onion or shallot sets or vegetables from cabbages to runner beans to courgettes, you'll find the most popular varieties and all the help you need to get growing.ALSO INSIDE THE SHOP:
• Tools and Accessories
• Sprays, Plant Foods and Chemical Treatments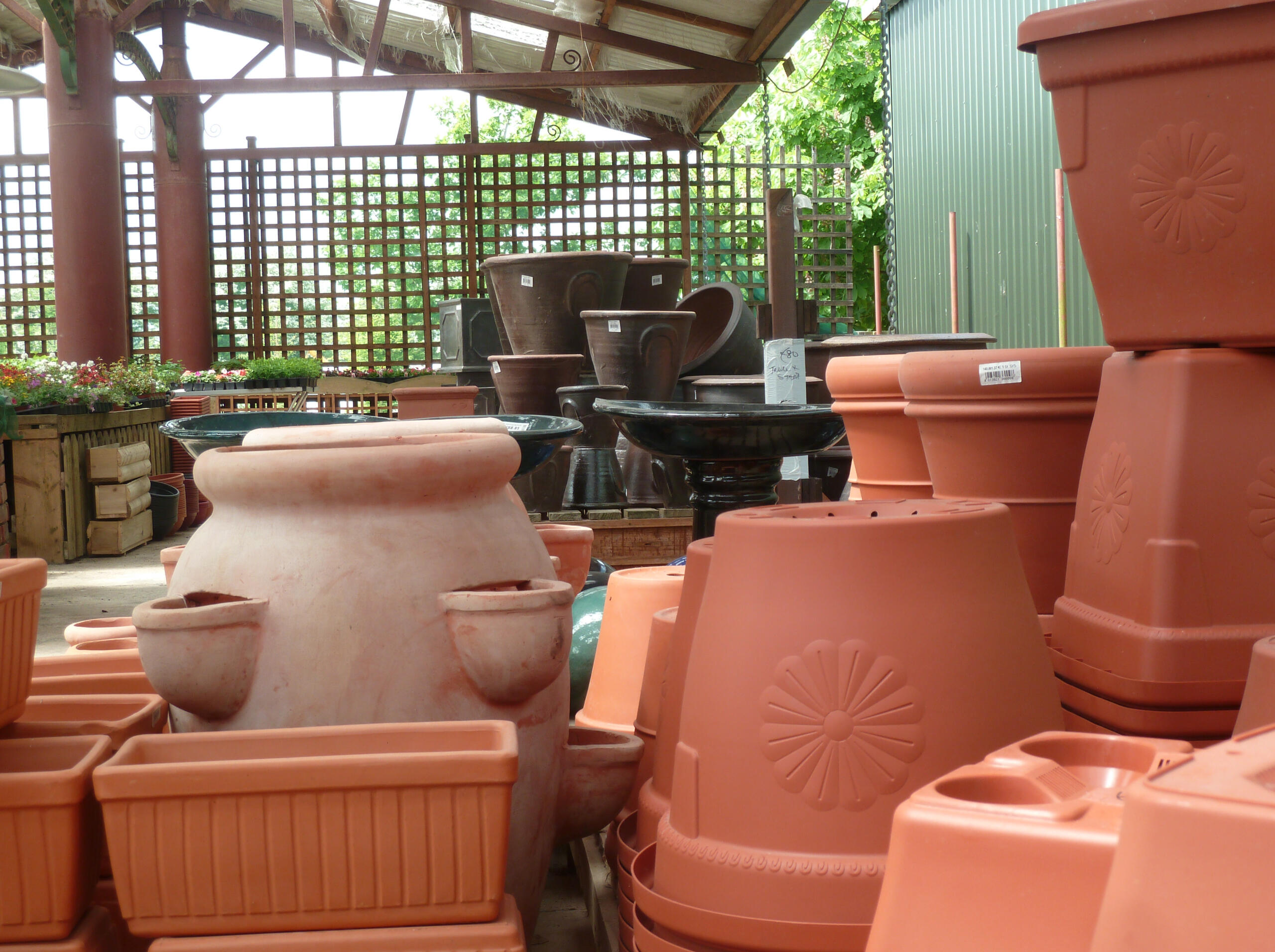 Make the most of your garden at
Carmel's Garden Centre
MONADRISHANE
KILWORTH
CO. CORK
P61 A393
025 27276
Text